Commercial and Industrial Solutions for Your Plumbing Systems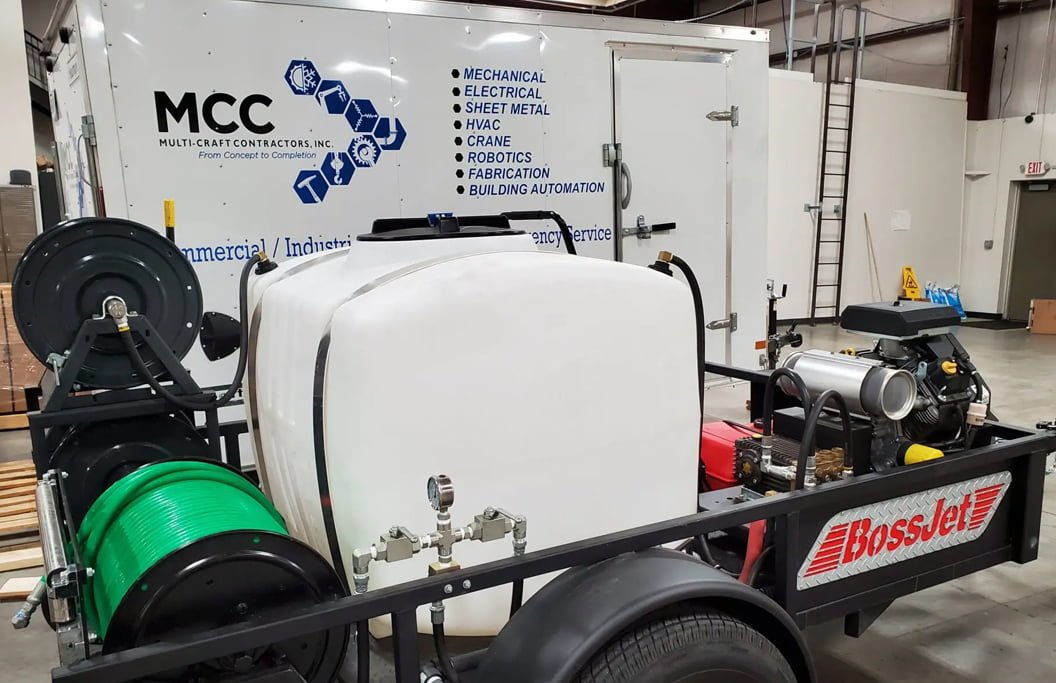 Maintenance is Important Because it Helps You Avoid Unnecessary Expensive Repairs
The plumbing system in your business is one of the most important parts of your building. It ensures that water is clean and waste is running properly. This is necessary because proper maintenance of the plumbing system will provide a healthy environment for you, your employees, and your business.
We Have the Ability to Take Care of All Your Plumbing Maintenance Needs
Our team of qualified, experienced plumbers can handle any commercial or industrial plumbing job you have, from minor repairs to maintenance contracts. From sinks and toilets to sewer and gas lines, we can help you keep things flowing smoothly.
Benefits of Regular Maintenance
So what exactly does "good maintenance" look like? Let's take a look at some of the most important things it can help with:
Avoiding Frequent Issues

Preserving Your Pipes

Delaying Replacements

Reducing the Risks of Water contamination
Select Your System Icon of Choice Below to Contact us. One of our Industry Experts Will Contact You About Our Maintenance Solutions for Your Building's Vital Building Systems.
A clean and efficient plumbing system can improve the health and safety of your business.
Proper maintenance of the plumbing system in your business can avoid frequent issues with water contamination and waste overflow, preserve pipes from premature wear and tear, delay replacements until they're absolutely necessary, and reduce risks associated with these issues by providing a more efficient process for handling them when they do occur.
We Offer a Range of Services and Maintenance Strategies That Can Help Keep Your Plumbing System Running Smoothly, Including:
Corrective Maintenance: This is a service that will inspect and repair any issues with your plumbing system. If there are any safety concerns, we'll let you know right away.
Preventive Maintenance: This is a service that will check the operation of your plumbing system on a regular basis to ensure that everything is working properly. This helps to avoid costly repairs down the road.
Risk-Based Maintenance: This is a service that will perform regular maintenance on your plumbing system and alert you when there are any issues or if parts need replacing so they don't cause problems later on down the road!
Condition-Based Maintenance: This is a service that will check for potential problems before they happen so we can fix them before they become big issues!
We offer commercial plumbing maintenance services designed specifically for businesses just like yours. Our technicians will go over every aspect of your system so that everything is running smoothly when you need it
Commercial Plumbing Maintenance is a Valuable Investment That You Should Include in Your Budget
We want our clients to get the most out of their investment in our services by ensuring that they have a fully functional plumbing system when they need it most—and we know how important that is!
Let's make sure your plumbing system is working properly, so you can take care of business.
Plumbing Service, Maintenance, Repairs, and Installations - Expertise You Can Count On
Clogged Drains
Faucets
Sinks
Garbage Disposals
Toilets
Bathtubs/Showers
Underground Leak Location
Gas Lines / Piping
Gas and Water Lines
Grease Traps
High-Pressure Water Jetting
Line Location
Pipe Repair and Replacement
Sinks
Toilets
Underground Leak Location
Video Camera Inspection
Water Heaters
Water Pressure Diagnostics and Repair
Would You Like to
Learn More About Our Services or Schedule an Appointment?
Fill Out the Form Below to Contact us!