In the industry of control panel manufacturing, the UL (Underwriters Laboratories) certification stands as a symbol of safety and quality. At Multi-Craft Contractors, we understand the importance of UL certification.
The UL Standard 508A for Control Panel Construction
UL Standard 508A is an important guideline for control panel builders. It covers aspects such as component selection, wiring methods, and calculating short circuit current ratings. Adhering to UL 508A allows manufacturers to pursue UL certification, indicated by the esteemed UL label.
The Importance of a UL-Listed Industrial Control Panel Label
The presence of a UL label on an industrial control panel indicates that it meets the strict requirements of UL 508A. These panels undergo a thorough inspection by UL field representatives. The number of UL-labeled panels produced within a specific period determines which panels face UL scrutiny. UL Follow-Up Services representatives ensure that the panels align with the UL 508A Procedure specific to the panel shop.
The Connection Between UL and the National Electric Code (NEC)
It is important to understand the relationship between UL certification and the National Electric Code (NEC). UL standards focus on the construction of OEM panels, while the NEC pertains to their installation. The NEC is followed by most inspection agencies in the United States to ensure the safe deployment of electrical equipment. However, there may be instances where a panel with a valid UL listing does not meet specific NEC requirements enforced by local electrical inspectors. Understanding the NEC is crucial to avoid costly errors for manufacturers and end-users.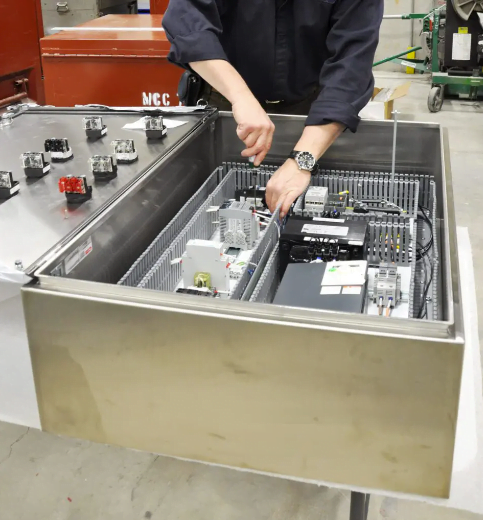 Understanding the Importance of a UL Listing Mark
A UL listing mark indicates that a component has undergone rigorous testing and meets nationally recognized safety standards. It is evidence that the manufacturer has submitted comprehensive product samples for testing and that the product has been evaluated by UL representatives. Some products may also receive "UL Recognized" status, indicating their suitability for specific applications as validated by UL.
MCC's Commitment to Safety, Compliance, and Excellence
UL certification is more than just a requirement; it symbolizes a dedication to safety, compliance, and excellence. At Multi-Craft Contractors, we bring our extensive experience and unwavering commitment to ensure that control panels meet the highest standards of quality and safety. For industries reliant on control panels, partnering with experts like Multi-Craft Contractors is not optional, but an essential step for success in a dynamic and evolving landscape.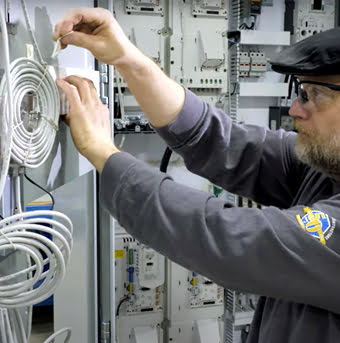 Explore the Multi-Craft Contractors' Advantage
Quality Components:

We only use the best components from trusted manufacturers and are open to your preferences.

Versatility:

Whether a standard or custom build, we have the resources, expertise, and engineering capability to meet your needs.

Expertise:

Our team consists of in-house engineers, electricians, and experts in various industries.

Field Service Support:

Rely on our 24/7/365 field service support to keep your operations running smoothly.

Design:

We can design panels that meet your requirements and ensure your expectations are met before finalizing the design.

Quality Certifications:

As a UL-certified panel shop, we adhere to the highest standards of quality and safety, building panels to your desired specifications.