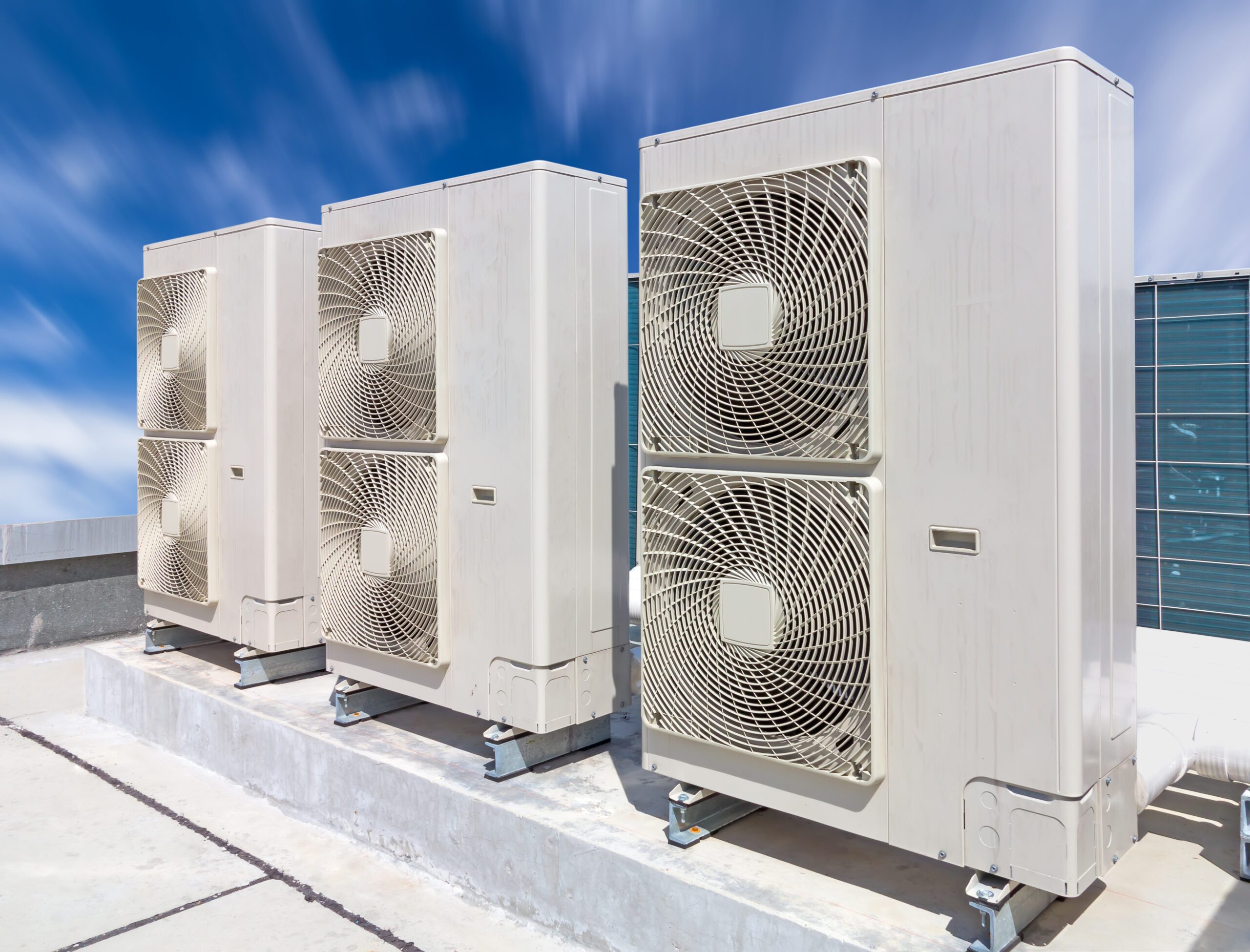 You're at work, and you've got to keep cool. You need to be productive, but you also need to stay comfortable.
We know how it feels—we've been there! And we have the solution: VRF systems.
With VRF systems, you can heat some work areas while simultaneously cooling others. Advanced features like variable-speed compressors automatically adjust temperatures to meet your needs. You'll also enjoy the benefits of reduced noise and improved indoor air quality with our systems.
Now that's what we call productivity!
Why VRF Systems Are a Trusted HVAC Solution
If you're shopping for a new HVAC system for your commercial building, you may have heard about variable refrigerant flow (VRF) systems.
VRF stands for Variable Refrigerant Flow, and it's a type of HVAC system that combines the benefits of central air conditioning systems with the efficiency of mini-split systems. It can also help you save money on energy costs by providing consistent comfort year-round and reducing your carbon footprint.
Variable refrigerant flow (VRF) HVAC systems use refrigerant as the cooling and heating medium, as opposed to forced water or air. Instead of using a single compressor, this system has multiple compressors that activate as required. This allows the system to keep temperatures within an optimal range by adjusting energy consumption based on need.
Benefits of VRF HVAC systems:
Simultaneous Heating and Cooling 

Reduced energy consumption

Better temperature control
VRF HVAC Systems Improve Temperature Control and Energy Efficiency
One of the best things about VRF systems is that you can control where and how much heat is distributed. For example, if you have a work area that needs a higher level of cooling, you can adjust the temperature in that room to be 1-2 degrees lower than the rest of the building.
And because these systems are so energy-efficient, they're perfect for indoor environments like warehouses and data centers. They also offer a lot of flexibility when it comes to heating and cooling different areas at different times of day—for example, turning off the heating system when everyone leaves work at night and turning it back on in the morning before anyone arrives!
Why Choose a VRF System?
VRF systems are the best way to keep your building comfortable for everyone. They're also energy efficient, so you don't have to worry about high heating and cooling costs. And they're quiet, so you can relax while your home is being conditioned.
VRF systems can also be used in conjunction with other HVAC systems, creating zones within a single building and allowing you to adjust the temperature and humidity in each zone as needed. This makes it perfect for a large office building or hospital where different departments require different temperatures and humidity levels.
Additionally, these types of systems don't require much maintenance, they're also less expensive over time than other types of heating and cooling systems.
Interested in a VRF System? Contact us Today!
If you're ready to invest in a VRF system, call Multi-Craft Contractors. We have friendly and experienced technicians that will be happy to come to your facility and answer any questions, provide quotes, and give you an estimate. With flexible appointment times that are convenient for your schedule, there's no time like now!
We have been offering expert HVAC solutions in and around Northwest Arkansas - and even Springfield, MO area, since 1972. Let us help improve the efficiency of your air conditioning system with cost-effective solutions from Multi-Craft Contractors!
Contact Multi-Craft Contractors today!