Build "Your Way" - Bespoke.
Our Metal Fabrication team thrives on bringing your ideas to life, it's what we do.  No matter how complex or how exacting, MCC has the engineering experience and craftsmen to design and build it your way.  Additionally, MCC has a full Automation team and UL Panel Shop should your design require automation or controls.
Our extensive experience includes: Automated Process Equipment, Centrifuges, Pressure Vessels, Air Curtains, Glove Boxes, Conveyers, Liquid Storage Containers, Lifting/Reaching/Dumping Tools, Hydraulic Assisted Equipment, Framework, Platforms, and many other types of electro-mechanical equipment.
At Multi-Craft Contractors, we follow a comprehensive process to ensure that we create products and machines that meet our customers' requirements. Our process includes the following steps:
MCC signs a Non-Disclosure Agreement to protect your Intellectual Property (IP).
You share your IP with MCC (sketches, drawings, and details).
MCC creates a high-level concept on CAD software for a design fee.
You collaborate with MCC to refine it.
MCC creates a final design (or complete model) and quotes the build.
You approve it.
MCC builds it.
MCC helps you test and improve it.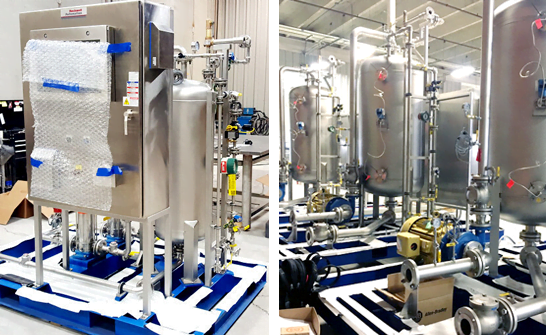 We understand that every project is unique, which is why we take the time to understand your specific requirements and tailor our approach accordingly. Our team will work with you to design a custom solution that meets your needs, and we will keep you informed throughout the entire process to ensure your complete satisfaction.
Would You Like to
Learn More About Our Services or Schedule a Consultation?
Fill Out the Form Below to Contact us!