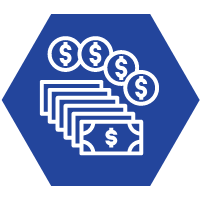 Our reimbursement program invests and supports our employees with tuition assistance and classroom-required books for both state-sponsored and non-sponsored apprenticeship training. The reimbursement is based on the candidate's progress and success within the training program.
To participate in this program, employees must:
Enroll in an approved apprenticeship program and complete/pass the coursework each semester/year.
Meet the required classroom, and on-the-job training (OJT) hourly annual requirements.
Learn More: How MCC Invests in Our Employees
Core Four
Safety Orientation
This training is designed to instill the skills needed by each employee
[Read more]
NCCER Training and
Assessment Program
The training and assessments provide a path for employees
[Read more]
OSHA 10 & 30 Hour Training
In-Person or Online
We believe in promoting and fostering a strong safety culture
[Read more]