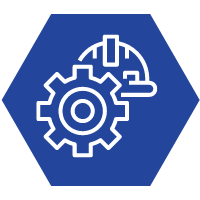 Do you want to get your foot in the door in the commercial construction industry but don't know how?
Look no further!
Multi-Craft Contractors offers a construction apprenticeship program that helps you find your career path in commercial construction. We offer a variety of courses, from plumbing to HVAC and electrical. When you're ready to move on from our apprenticeship program, we'll help you land a job in your chosen field.
When it comes down to it, there's nothing more rewarding than working hard every day and seeing something beautiful come together right before your eyes. With our program, we're making sure that the dream is within reach for anyone who wants it!
Are you ready to start building your future? Contact us today!
Explore Your Career Path from Apprentice to...
Commercial construction is a great field to get into because it offers many different entry-level opportunities. You can start off as an apprentice or a laborer and work your way up the ladder.
In order to encourage and develop our people, we've laid out the potential paths ahead for aspiring craft professionals. The career progression of this profession is not always set, as you have a lot of options to consider. So, if you're interested in pursuing a path in construction, here are just some of the ways you can advance your career.
Do you have questions about your
 Career Path in Construction?
Let's connect!